Our Staff
The staff at Associates in Podiatry are highly trained professionals with experience in both your medical needs and customer service. We pride ourselves as a well structured team that works together with the goal of providing you, our patient, with the highest quality foot and ankle care possible. The compassion of our staff is evident as you receive comprehensive foot and ankle care in a dignified, comfortable setting.
Lynne J. Haubelt, DPM
Dr. Lynne Haubelt is a graduate of Baldwin High School (1974), Washington and Jefferson College (1977) and the Ohio College of Podiatric Medicine (1981). She was Board Certified in foot and ankle surgery in 1988. Dr. Haubelt has been a guest on numerous television and radio shows.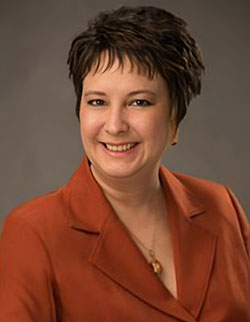 Shannon L. McFeaters, DPM
Dr. Shannon McFeaters is a graduate of St. Francis Academy High School (1990), Allegheny College (1994) and the Ohio College of Podiatric Medicine (1998). Dr. McFeaters completed a surgical residency at Kennedy Memorial Hospital in New Jersey and returned to the Pittsburgh area to begin private practice. She achieved board certification in Foot Surgery in 2005.
Matthew Bianco, DPM
Dr. Matthew Bianco is a native of Western Pennsylvania, raised in Venetia, PA. He attended California University of Pennsylvania, graduating with a B.A. in History. Dr. Bianco attended Kent State University College of Podiatric Medicine, receiving his Doctorate in Podiatric Medicine. A three year surgical residency was completed at Western Reserve Hospital in Cuyahoga Falls, Ohio. Ultimately serving as chief resident, Dr. Bianco trained extensively in foot and ankle reconstructive surgery. Dr. Bianco is an expert in both conservative and surgical management of the foot and ankle. Included in his expertise are bunions, hammertoes, trauma to the foot and ankle, sports medicine, diabetic foot care, and reconstructive foot and ankle surgery. A family man, Dr. Bianco and his wife Anna share their passion for sports and golf with their growing family.